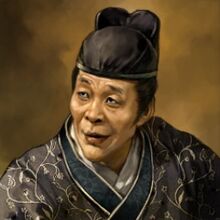 A
eunuch
(
huànguān
宦官) is a castrated man working in the Imperial Palace. Because the emperor's wives lived in the inner palace, it was forbidden for men who had reproductive organs to work there, leading to the employment of eunuchs.
[1]
In ancient China, castration was originally done as punishment, but eventually, some men were willingly castrated so they could work in the Imperial Palace. Because of the latter, half-hearted attempts were sometimes made to make it illegal.[2]
During the Han and the Three Kingdoms period, powerful eunuchs formed a faction. Known faction leaders are Cao Jie, during the 170's, and Zhang Rang, during the 180's.
↑ Chinese Eunuchs: The Structure of Intimate Politics tr.Charles A. Pomeroy